SLS - Selective Laser Sintering Material Options - Selective Laser Sintered Manifold
Pro2Pro's Rapid Prototyping services include Selective Laser Sintering which can be used in every stage of the product development cycle. Rapid prototype (RP) laser sintering can optimise your product development process by allowing the cost effective rapid production of plastic or metal SLS prototypes with complex shapes.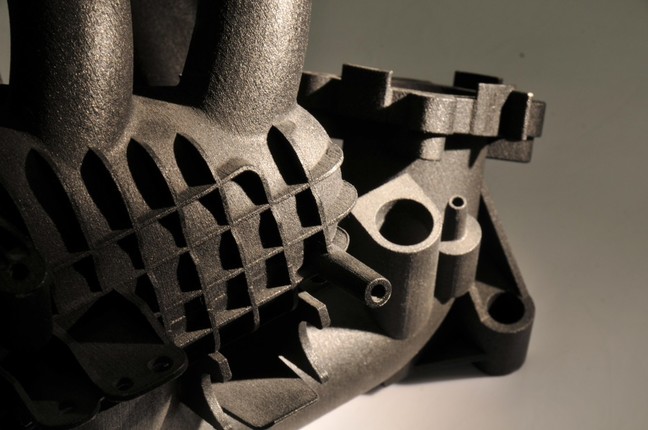 Manifold made from SLS Nylon powder - Sealed and Dyno tested for 40 hours.