Plastic Injection Moulding / Die Cast Tooling / Compression Tooling.
Our CNC facility has been developed around our ability to make quality, fast Plastic Injection moulding and pressure die cast tools. We manufacture in Fully Hardened Steel, P20 and variable grades of Aluminium to suit a variety of volume requirements. We work under the constraints of ISO 9001 to make sure all aspect of production have tight control and traceability.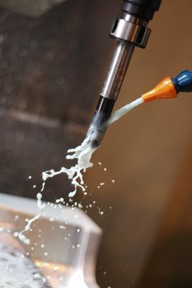 We adopt the Rapid Manufacturing ethos across all aspect of our services so you can be assured of a speedy turnaround.
As we offer a full development service - from our Rapid Prototyping many project we work on start with a rapid tool in Aluminium to supply parts for validation before the investment in production tooling - this can save on costly modifications to steel tooling at a later date.
We have designed and manufactured tooling for virtually all Industry sectors so please call or drop us a line to find out more about our Plastic injection Mould Tooling and Moulding, Die Cast Tooling and Moulding, Compression Tooling.
Typical Application:
High Grade Aluminium Injection Mould Tool manufactured to produce 10,000 parts in ABS over 4 years. Tool manufactured and first batch moulded in 3 weeks.