Jigs, Fixtures and Tool Maintenence
Jigs and fixtures have become yet another element that we have had to develop over the years as part of the project package. We have some unique methods of manufacture that are designed to aid in the assembly of parts without any damage, this can be both painted or texured components. We also manufacture Jigs that incorporate proximity sensors and even part identification cameras.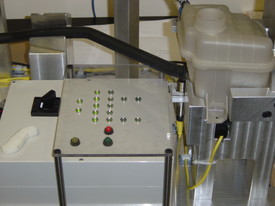 With our reputation for fast response, tool maintenance has become another option on the Pro2Pro services list as we are often asked to repair or modify current production tools to reduce costly down time at the press.
Typical Application:
Rubberised Heat Stake Rig manufactured for Automotive Door Assemblies - Rig will last 7 years production.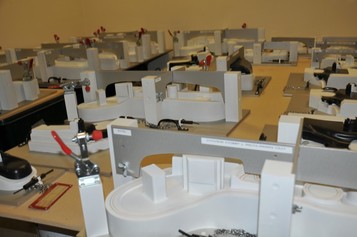 Sanding fixtures for automated post processing, CMM fixtures for parts dimension validation, Go - no go fixture for quick quality and reference checks, Assembly fixtures for any application - can be rubber coated for 'A' surface protection.