Foam Moulding.

As a compliment to our tooling processes we have developed a number of different moulding processes.
We work with numerous polyurethane material suppliers who have developed materials that can be used in both a prototype and production environment.

With a combination of tooling techniques and materials, Pro2Pro have developed over-moulded foam covered substrates that can be textured if required. This process was originally developed for Automotive Interiors to be as close to production as possible but is now actually being used as production components in the high end low volume car market - Automotive Topper Pads (Dash Boards) is a good example.
We have also developed this process to include seat foam manufacture which include in-moulded stability wires.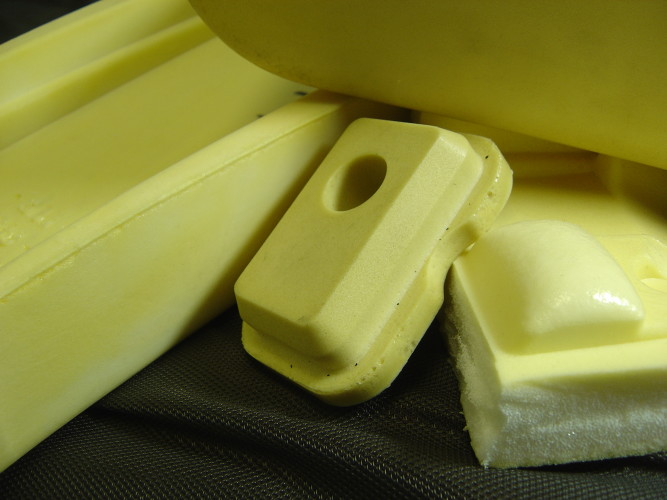 Typical Application:

Foam Moulding - Prototype or Low Volume Seat foam moulding - heated resin or aluminium tooling dependant on volume required. Again we can mix and match processes to suit a specific application.
Design - 3D Printing - RIM Moulding - Vacuum Casting - CNC Machining - Prototype Tooling - Injection Mould Tooling - Injection Moulding - Low Volume Production - Assembly.