CNC Machining
At Pro2Pro we have a highly skilled and versatile CNC machining facility with cutting capacity up to 2.5 metres. Due to the nature of our industry we have gained expertise in cutting many different materials from Tool Steel, Aluminium, Ureol to soft plastics such as ABS for both prototype and production purposes.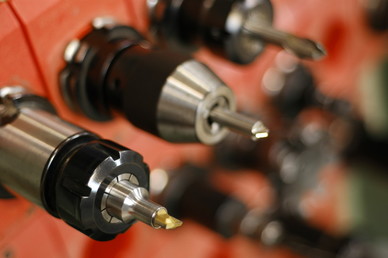 As we are a rapid manufacturer the emphasis is on
speed so we come into our own when the deadline is tight or an emergency arises.
We use the latest in Delcam Software which makes tool design, machining and manufacture more efficient than ever before.
Direct Cut
Try our Direct Cut service if you need a part machined in the actual production material without the need for tooling - ABS, PCABS, PP, Nylon. We have machined a complete vehicle cockpit from a combination of these materials at suprisingly competetive costs compared to the conventional Rapid Prototype route. The benefit mainly being that materials are production intent.
Typical Application:
Composite Layup Tool manufactured from Ureol in 3 days for an F1 Customer
Machined ABS Bumpers and Side sills for vehicle trial fit and then prototype tooling.
Size is no limit as parts can be fabricated to any size - we have an excellent showroom full of assorted parts - please come and see for yourselves.

We have experience in manufacturing / machining - Injection mould tooling, Jigs and fixtures for inspection and assembly, Machined components, Assorted density model boards, Assorted materials such as Aluminium, P20 Steel, Mild Steel, ABS, PP, Nylon Etc.