Vacuum Casting
Vacuum Casting is a process where parts pare moulded from Polyurethane in a Vacuum Chamber - this give a higher quality part than RIM where potential air bubbles within the moulding are eliminated.
We have a broad range of Renishaw Vacuum Casting equipment for more detailed parts such as thin wall sectioned components, specific moulded in coloured parts and clear or tinted lenses.
Bigger parts tend to be best moulded using the RIM process as tool life would be longer and part production is quicker. Standard tool life for Vacuum casting is between 20 - 30 parts dependant on part geometry and material used in the casting process (some are more aggressive than others). We have both large and small Vac Cast machines to cover a wide range of part sizes and shot weights.
3D printed masters created from CAD are used as patterns to make silicone tools from - these are quick and costs effective when trying to make multiple parts.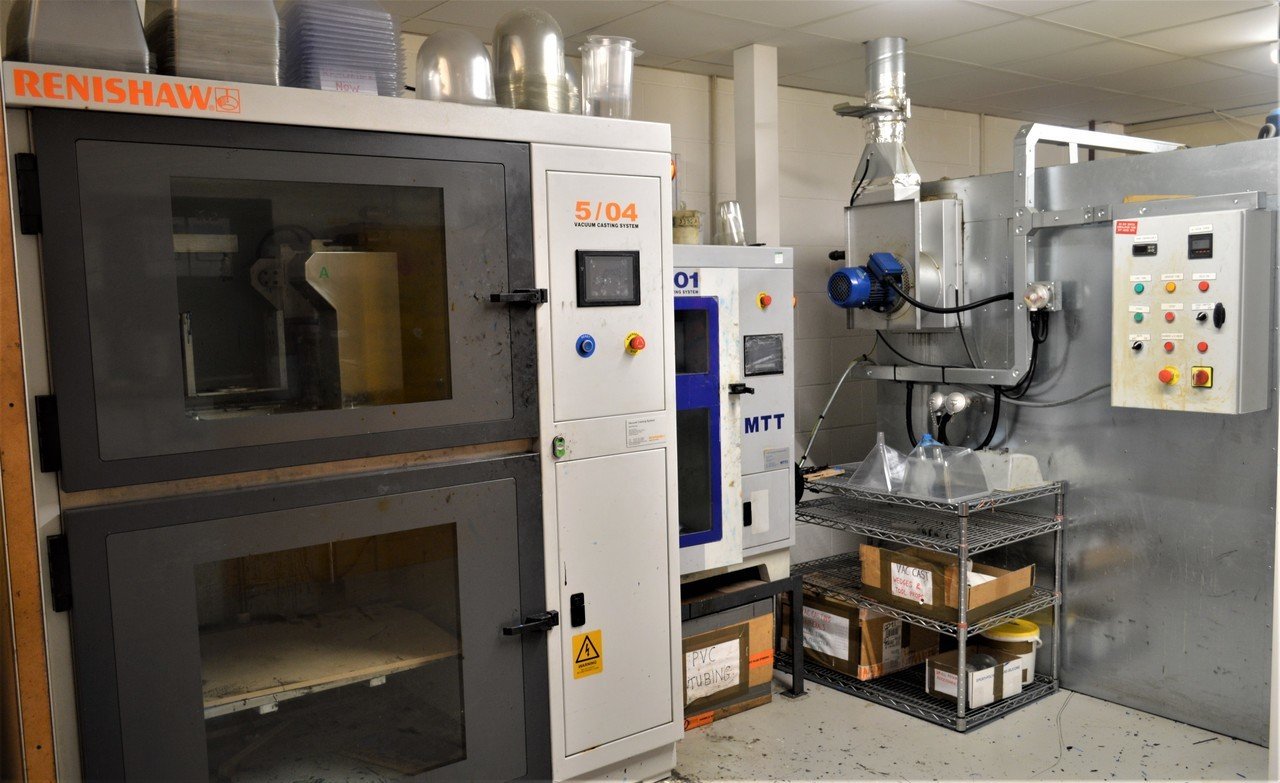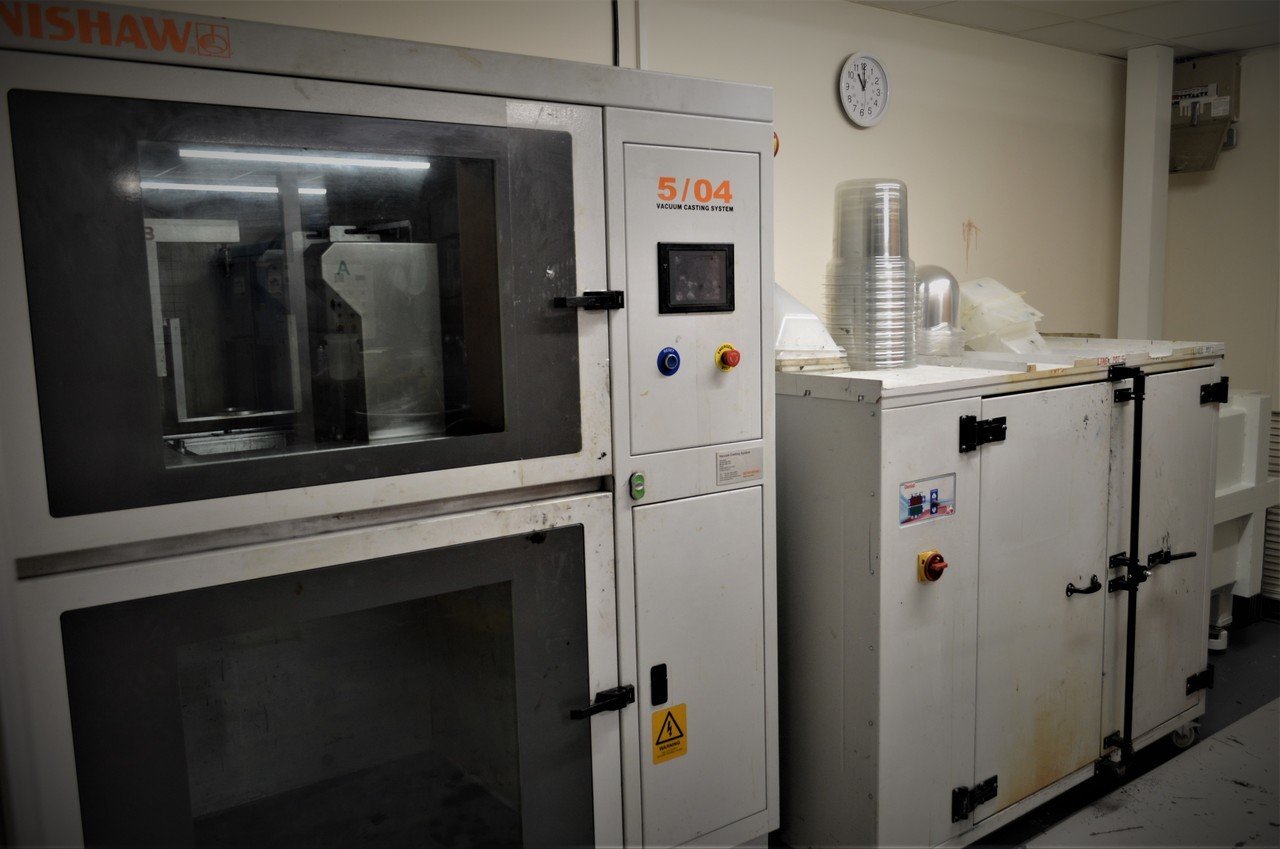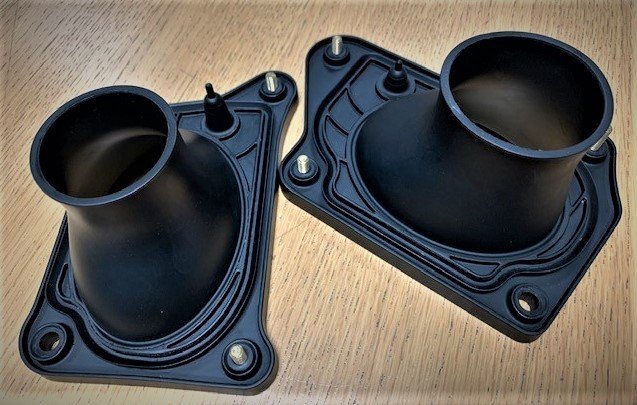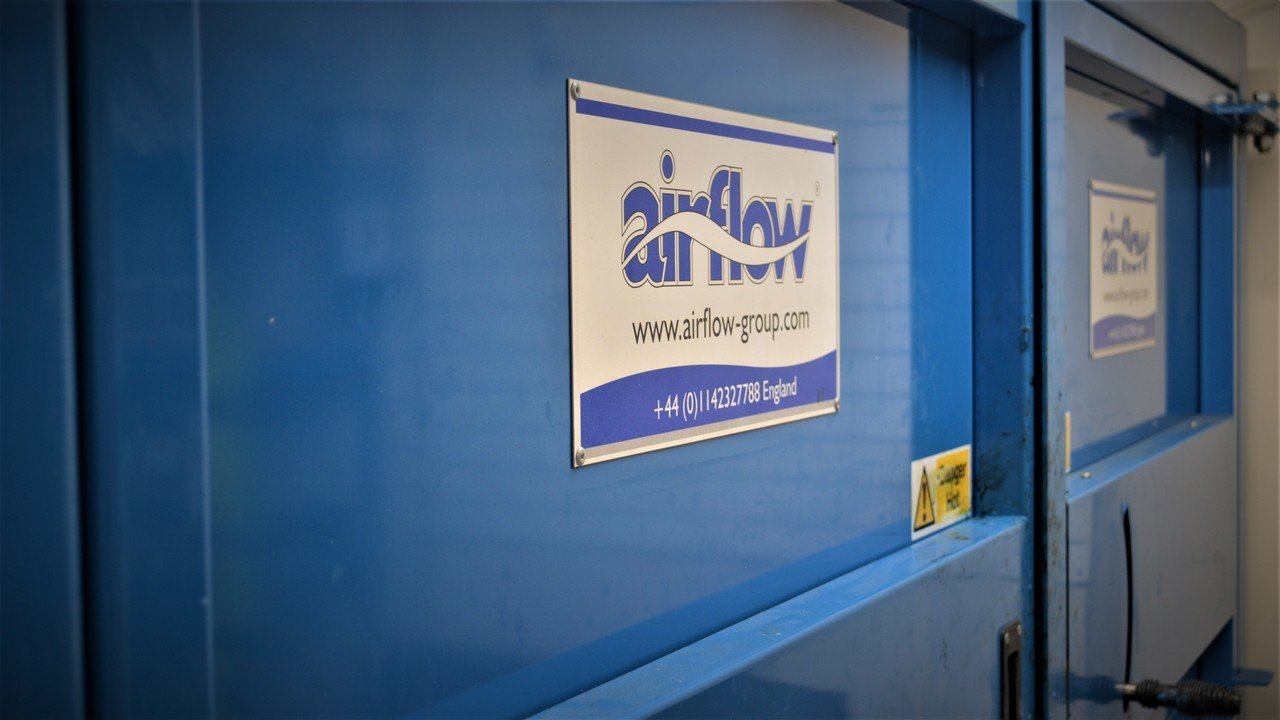 The installation of Large scale ovens add to the process to so that we can tackle bigger tools and have the option to post cure parts after moulding if a higher heat deflection is required.

Typical Application:

Fine detailed parts required with in-moulded colour - process can be used for both prototype and production dependant on the application
Design - 3D Printing - RIM Moulding - Vacuum Casting - CNC Machining - Prototype Tooling - Injection Mould Tooling - Injection Moulding - Low Volume Production - Assembly.